This is my new favorite stretch of road in Indianapolis: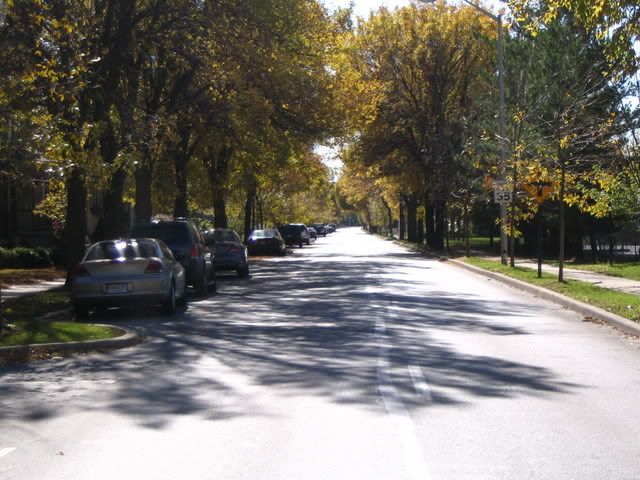 This particular picture is looking south on Pennsylvania St. near 24th St., but the tree canopy is pretty amazing all the way from Fall Creek down to 16th St. I've been driving through this area a lot recently, having already gone to The Goose four times since they opened (duck, salami, great beer, beef ground on the spot, that place is the best!). The area is so cool looking -- especially with the leaves changing color right now -- that I frequently find myself driving
well below
the posted 35MPH speed limit to take in the ambiance. American Forests has a page about
Urban Tree Canopy Goals
if this interests you.
If I had my druthers, they'd reduce the speed limit on Pennsylvania to 25MPH and allow parking on both sides, effectively choking it off as a commuter route. Progress has been made in gobbling up the parking lots on the west side of the road -- which generally serve businesses fronting Meridian -- and I'd like to see that continue.
Let me (and others) know about your favorite stretches of road around Indy in the comments.