Meridian Arch
Facts:
Address: 802 N. Meridian St. (NW corner with St. Clair St.)

Originally Constructed: 1906 as the Meridian Street Methodist Episcopal Church
Architect, Historic Church: D.A. Bohlen & Sons
Architect, Rear Addition: Browning Day Mullins Dierdorf Architects
Previous Use: Indiana Business College (from 1947 to 2003, when they relocated to E. Washington St.)
Developer: Hearthview Residential
Number of Residences: 27 Condominiums (a potential second phase may include 48 more condos in a building to the west)

Expected Completion: 2008
Here's the status of this project as of November 1st: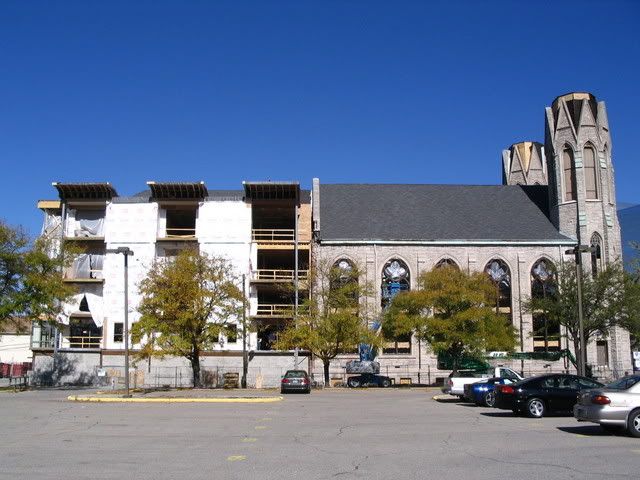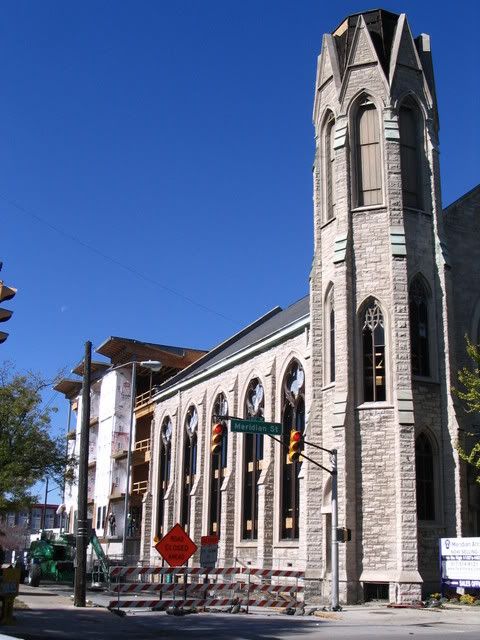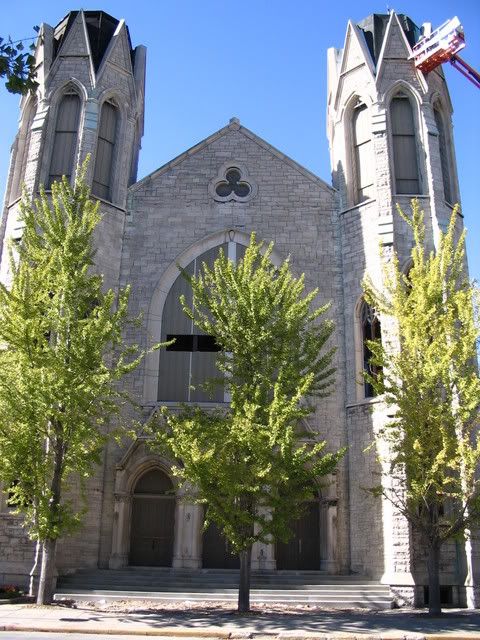 Looking South on Meridian (is this God's approval of the reuse of his house?!):
Here's a rendering provided by Hearthview:
And finally, here's a 1925 photo from the Indiana Historical Society's collection that shows the long-gone and not-to-be-reconstructed 145 ft. spires:
One last note: I had to laugh when I read in the most recent Up Downtown that Hearthview was proud of their preservation plan for this building. Quite to the contrary, their original plan called for knocking down the entire structure and building anew. Once preservationists heard this,
IHPC
expedited it to
Historic Individual Property
status. To Hearthview's credit, reports indicate that they quickly and without much fight agreed to preserve the historical front portion of the building (the rear portion was apparently an addition put on by the Indiana Business College). But presenting the preservation as if it was their plan all along is playing with the facts.