You may not be aware that Indianapolis has an aqueduct as it's near, well, nothing. It was originally built in 1836-37 as part of the Central Canal to move the canal over Fall Creek. The current aqueduct was
built in 1904-05
, a replacement for one washed away in a
flood of Fall Creek
on March 27, 1904.
To get to it, you drive north off 16th St. onto the appropriately named Aqueduct St. After driving about a half mile, it dead ends very near a junk yard. Then you have to hop out of your car and (presumably trespassing) walk about a 10th of a mile back on a gravely path. At the end of your walk, you're presented with this:
Looking West:

Looking West and slightly down at Fall Creek: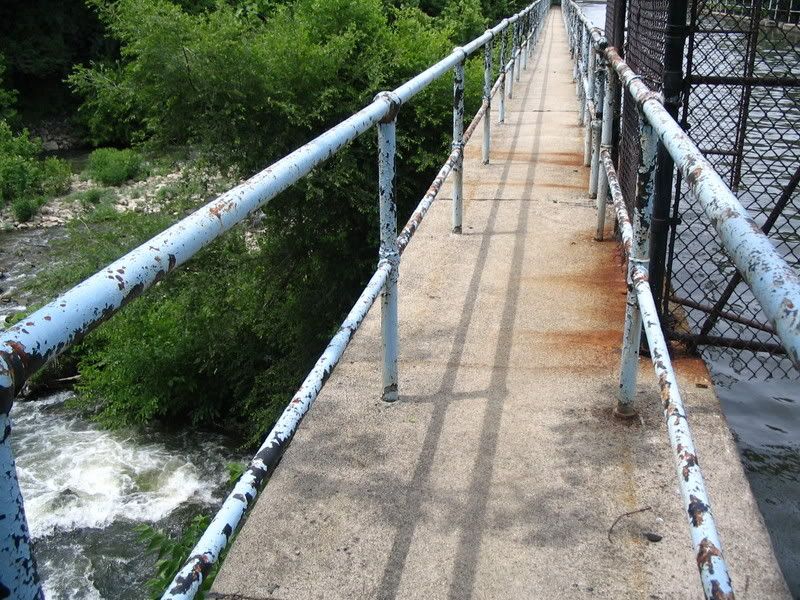 Looking East: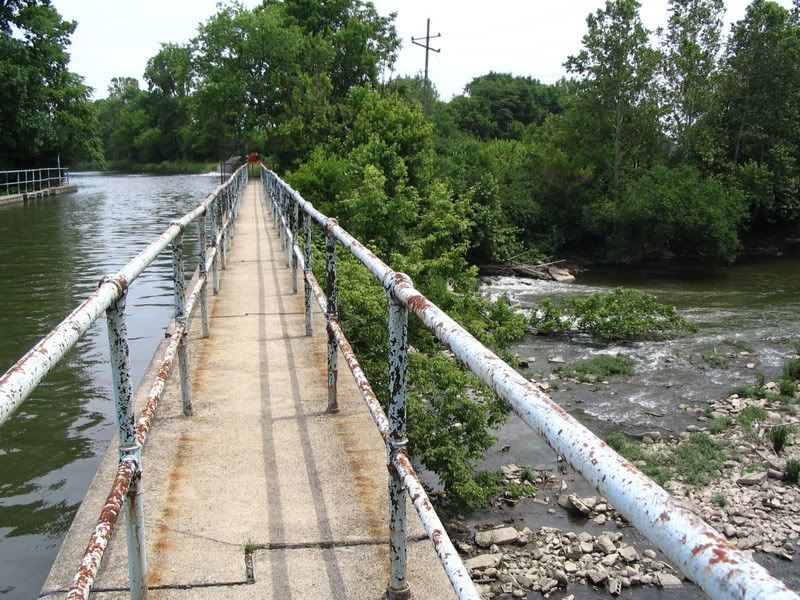 Aqueducts always get me. The juxtaposition of "tamed" and "wild" bodies of water always looks and feels very odd to me.
Note: these pictures were taken June, 2006.
UPDATE (2/4): Finally took a look at the birds-eye shots that thundermutt mentioned in the comments. Here's a shot of the aqueduct from the South: