First reported
here
back in October, it turns out that the name on the liquor license application for the former Payton's Place, Indiana Avenue Restaurant and Lounge,
was
just a placeholder. Instead, the new restaurant will be called 'Zing'. It will feature two floors of seating with an outdoor deck that will wrap around the point of the building at West St. and Indiana Ave. The owner is shooting for a July 1st opening and their goal is for the restaurant to be of "five star quality."
Taking a peak in the windows, the inside of the building is still very rough. It appears that they have completely gutted the building and many walls are still bare to the studs. My guess is they'll be hard-pressed to have this done in a little over two months. Here are some photos that show the status of the exterior of the building, which now features many more windows than in the past: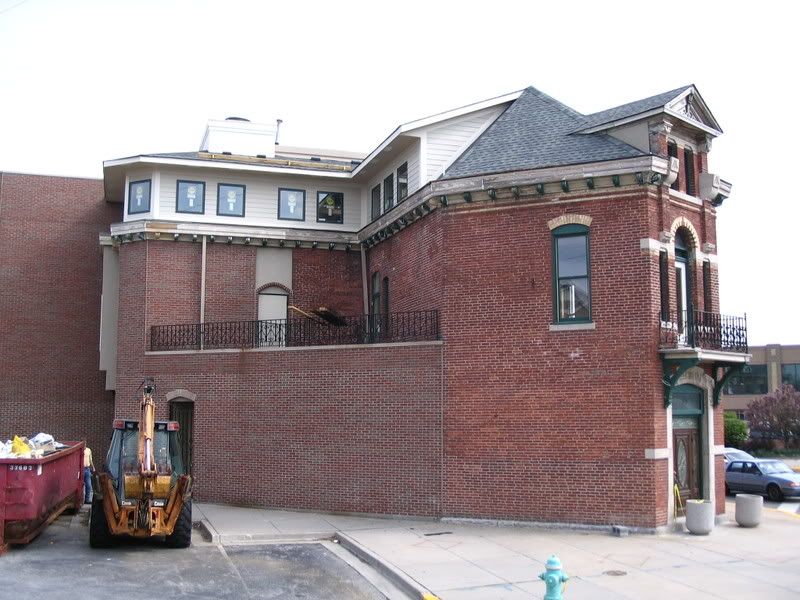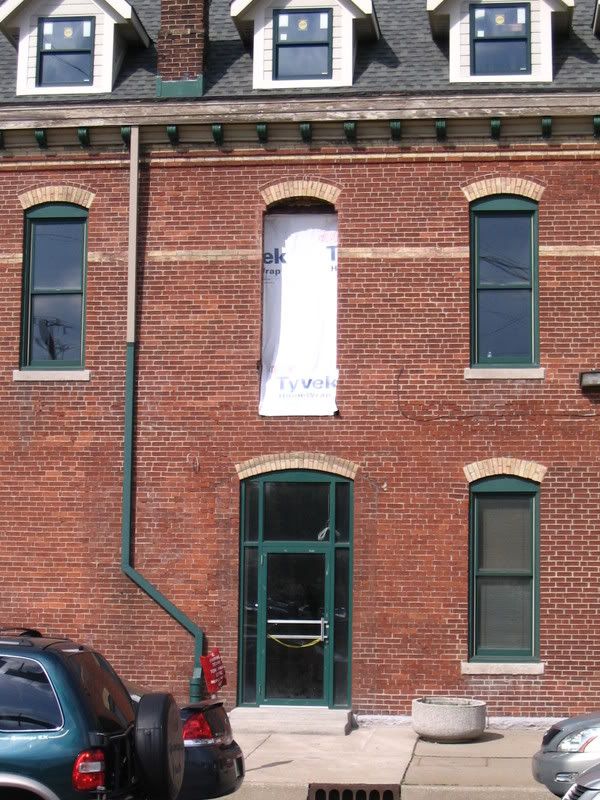 The last photo shows what appears to be a new doorway to the outdoor deck. Also, if you look closely at the sidewalk in front of the round planter, you can just make out a square. These squares indicate the areas where the deck supports will attach to the sidewalk. The deck will span the entire length of the building on the Indiana Ave. side and part of the North St. side (North St. is effectively a parking lot at this location). To see earlier photos of the exterior, click
here
,
here
and
here
.