The wrap-around seating area on Zing -- a new restaurant coming soon to the corner of West and Indiana -- has been going up piece-by-banging-piece over the last week. Thankfully, all the clanging appears to be done. To start, here are a couple photos I took late last week as the pieces started to morph into a real balcony (as always, click any picture for a larger version):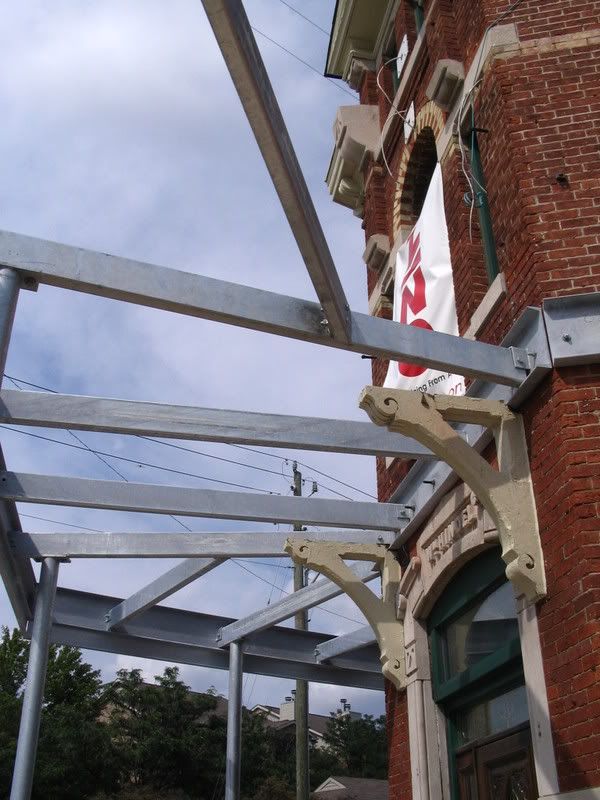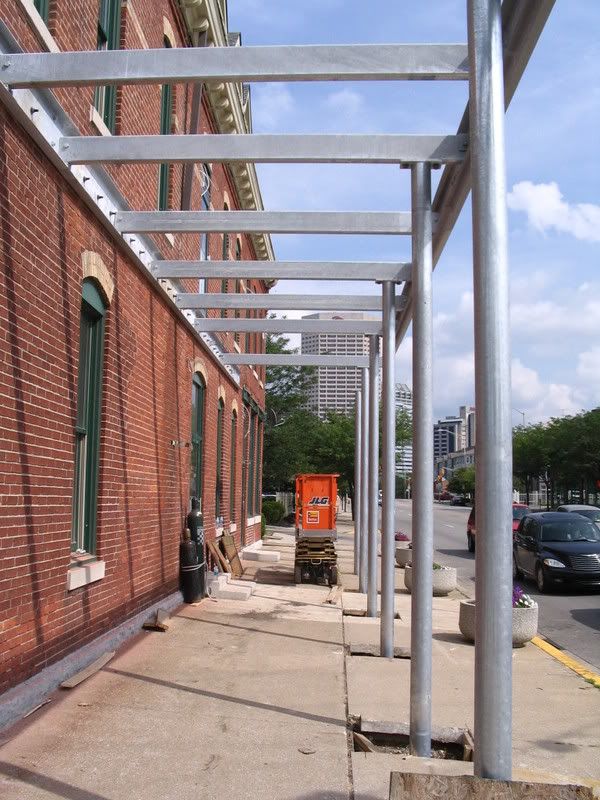 And here are some shots I took yesterday. The railings are mostly complete but the flooring still needs to be put down.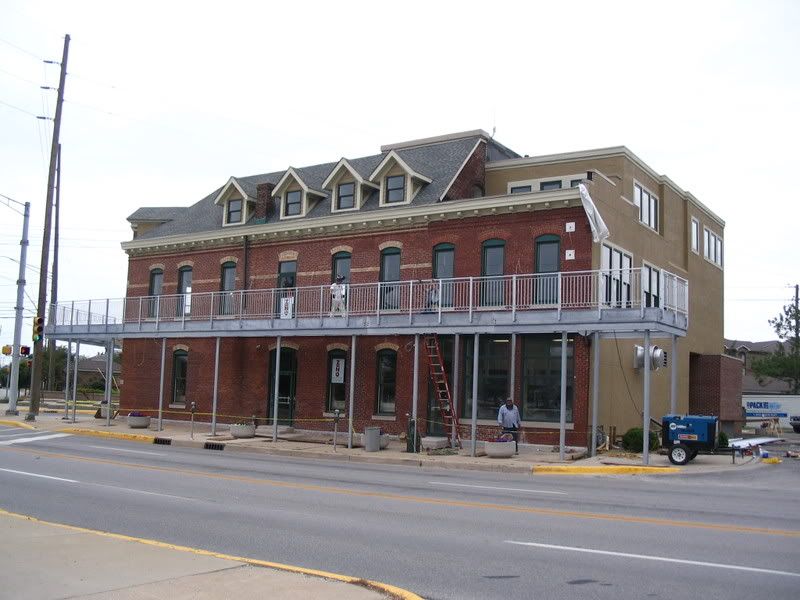 Interestingly, the southern end of the balcony extends slightly beyond the edge of the building: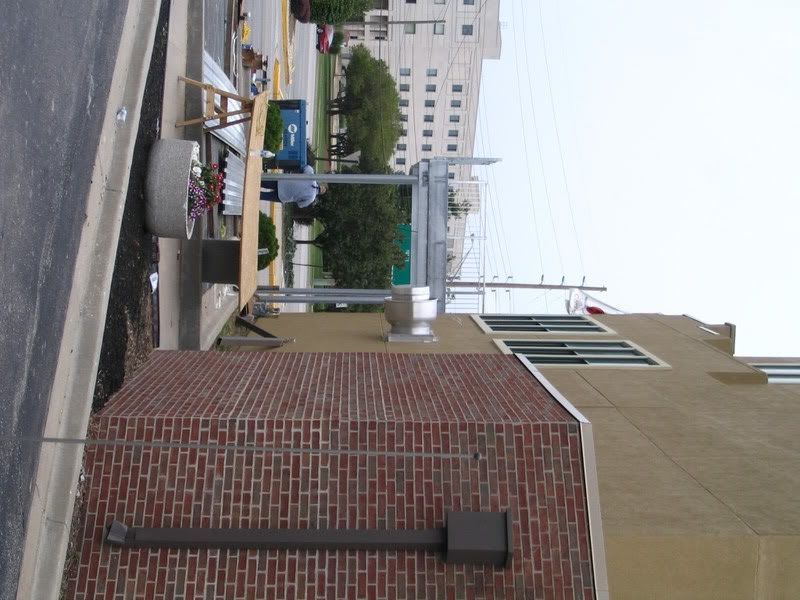 What do you think?