Sometime earlier this week, a sign was erected advertising "Available" in front of the B.H. Gardner Co. warehouse.
B.H. Gardner
is a bakery supply distributor that has been in business in Indianapolis since 1924. Based on the above photo, this could be almost any warehouse in the city. What makes this particular one special is its location on the Central Canal in downtown, one of several generally nondescript warehouse structures lining the East bank of the Canal between St. Clair and 10th Sts.:
A guess for the whole site based on apparent property lines is outlined in green at the lower-right.
This site is just one piece of the largest strip of Canal frontage left to be developed: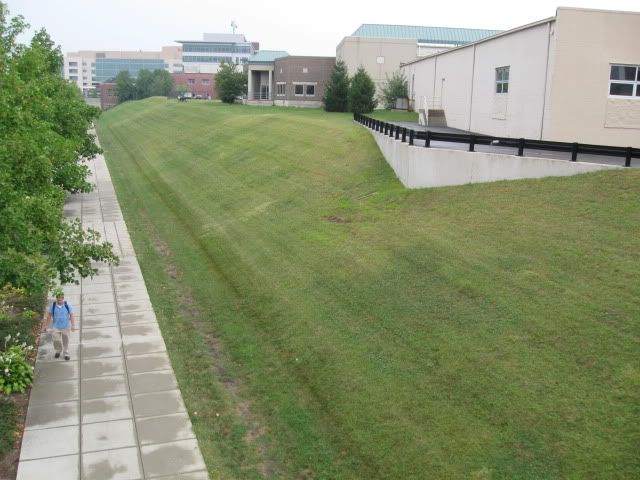 Looking North from the St. Clair St. bridge over the Canal. The B.H. Gardner
warehouse is the first building on the right and ends roughly at that cluster of pine trees.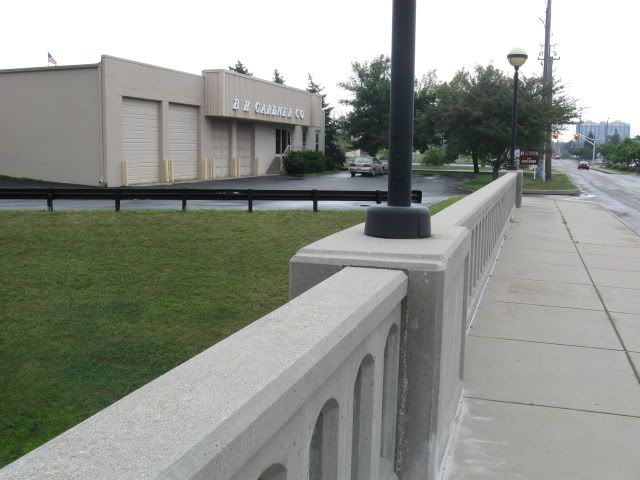 Looking East from the same location, St. Clair St. at right.
Is this building and site "Available" for sale or lease? It's a key difference but, as of the time of this writing, this property is not yet listed on Hokanson Co.'s website to provide us the answer. Hopefully it's for sale and this property can be used to continue the budding of retail on the canal. You may find this surprising, but the length of canal frontage for this site is almost exactly the same as the Cosmopolitan site (about 250 ft.).
Also see an excellent analysis of the history of canal development over on the relatively new blog
American Dirt
.